Established in 1900, Jasper Fire Rescue feels it a privilege to continue to serve the public safety interest of the City of Jasper. Jasper Fire Rescue serves a growing community of close to 30 square miles and a population near 14,500. Presently, we employ 31 personnel operating on 3 shifts with 9 personnel per shift, 3 administrative personnel, and 1 laborer. We operate out of 3 stations, and utilize 1 ladder truck, 4 engine/pumper trucks, 1 rescue truck, and 1 hazmat response truck. We are operational 24 hours a day, 7 days a week. In addition, we respond to an average of more than 160 incident runs a month. Unfortunately, the number of incident runs continues to increase. 
Our personnel are highly dedicated to the Fire Service Mission. Their dedication is consistently reinforced by continued education, training, and attention to duty. Training within the department is as much a priority as putting out fires or the rescue of persons in need. Our training program consists of 3 hours of training per day, Monday through Saturday, and encompasses a wide range of subjects that apply to the ever-changing field of Fire Fighting. We also complete 2 hours of multi-company night training bi-weekly. 
Our profession is in a state of constant change and we must continue to address the future needs of public safety and property conservation for the citizens of Jasper. Our Fire Safety Programs, Fire Prevention Programs, and inspection practices are ever-changing and improving to be able to provide the citizens of Jasper with one of the most efficient and capable Fire Departments in the state.
In October of 2014, the city of Jasper's ISO Rating was upgraded from a 5/9 to a 4/4x, decreasing the cost of insurance for homeowners and business owners significantly.  Our goal at Jasper Fire Rescue is to continue to provide the citizens of Jasper with the highest quality service possible. 
Fire Chief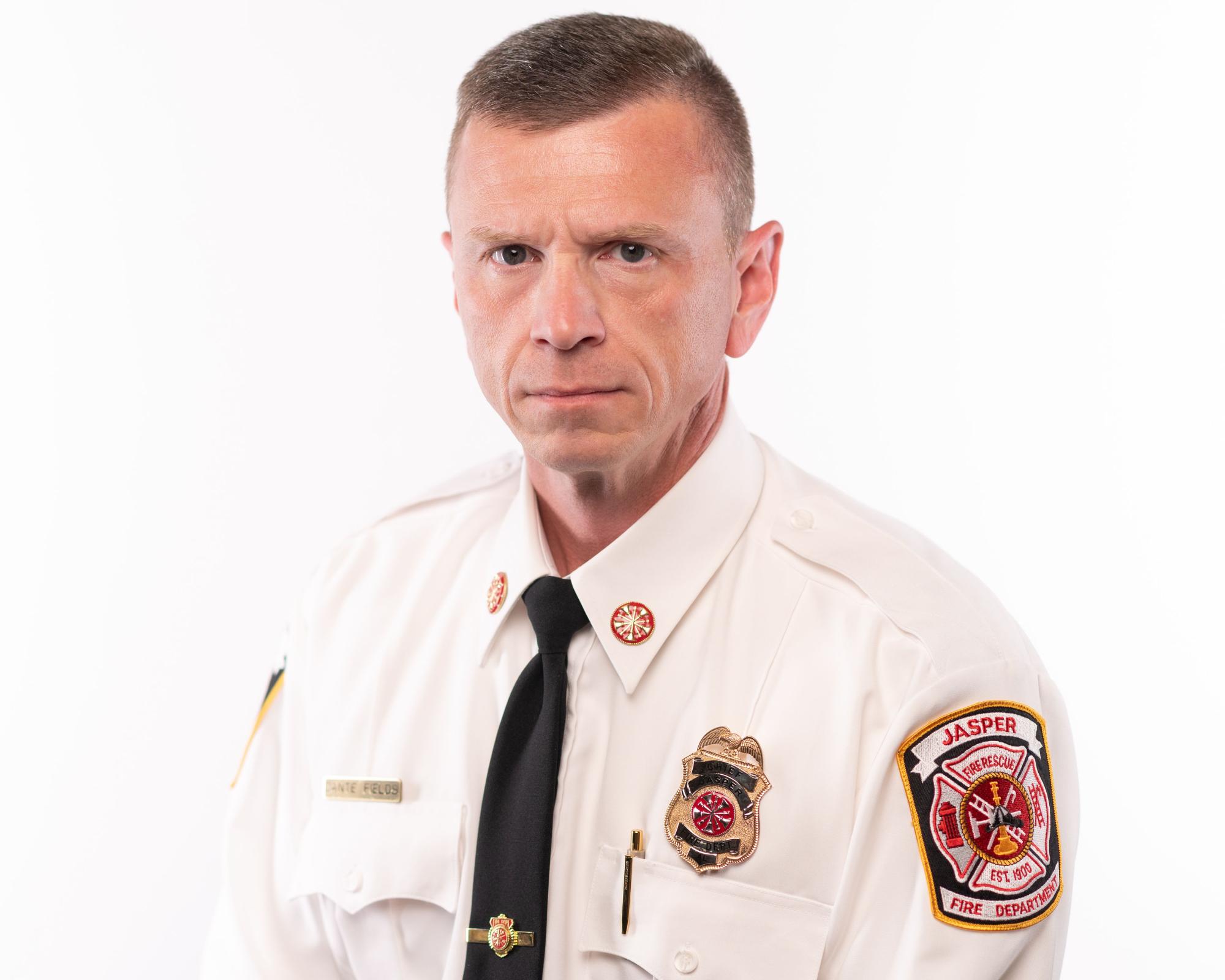 Dante Fields
205-221-8509
firechief@jaspercity.com
Fire Station 1
10 18th Street East
Jasper, AL  35501