The Jasper Animal Care & Control Shelter partnered with the Greater Birmingham Humane Society in 2018.
In a press release from 2020, Mayor O'Mary recognized their success, "As of today we are lucky to be the only non-Birmingham shelter that the Greater Birmingham Humane Society operates. The partnership has been a win-win situation." The Mayor went on to say, "I am now very proud of our animal care, our shelter, and the folks that are working to take care of the animals." (Full Press Release)
The Walker Area Community Foundation and the City of Jasper recently partnered to purchase a new 2020 Ford Transit-250 cargo van to be used for animal transport by the shelter.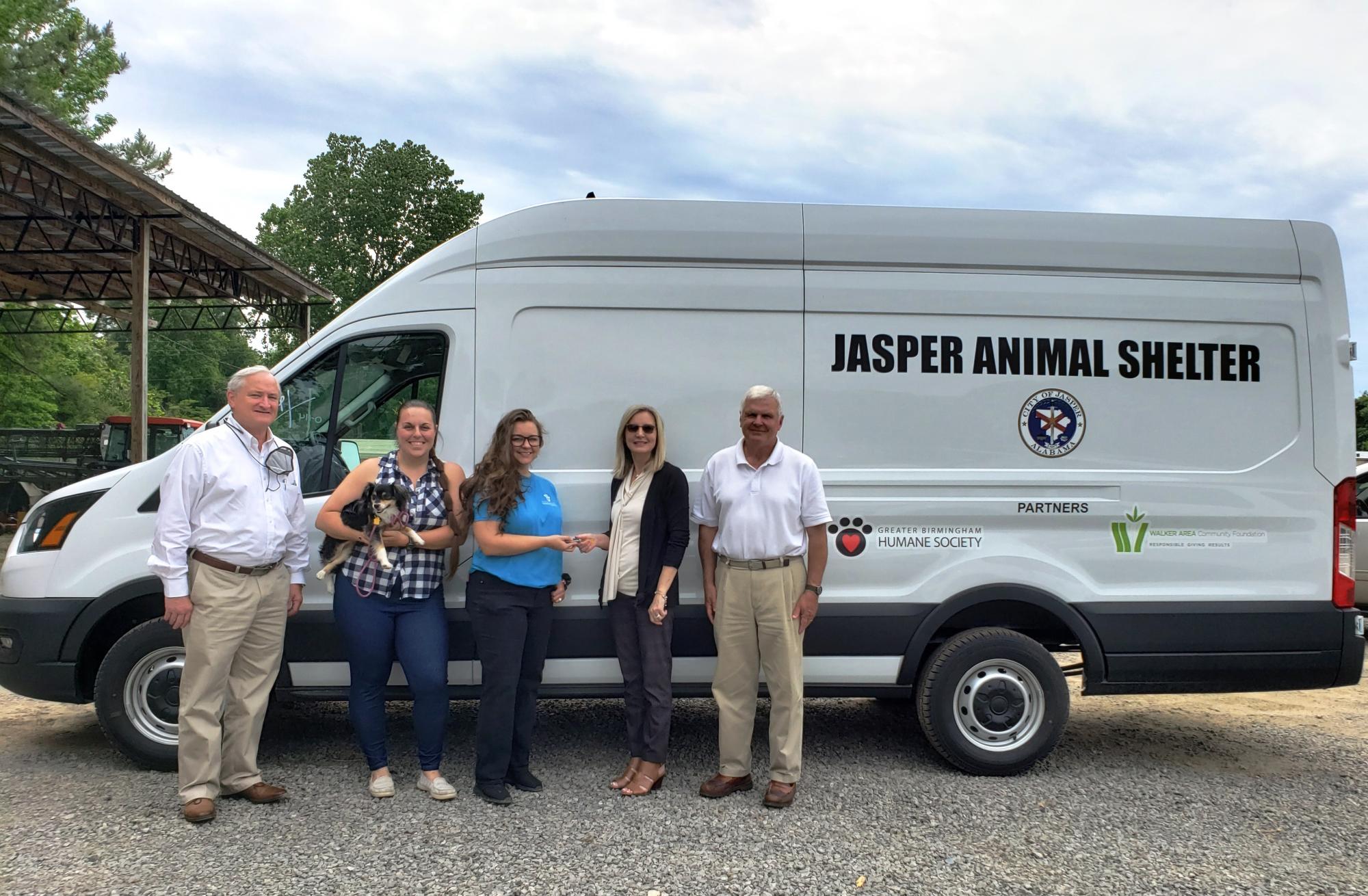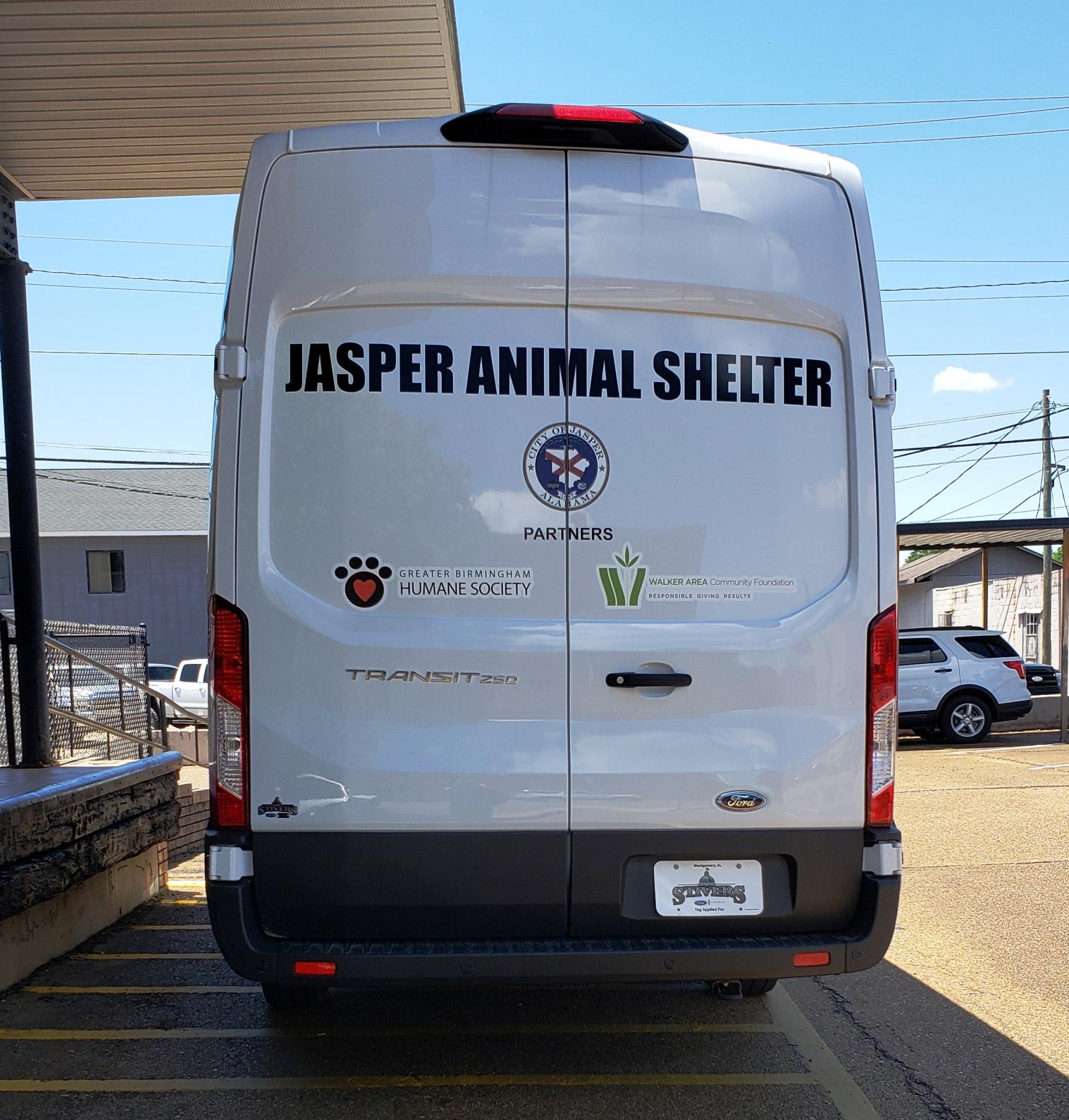 Hours of Operation
Tuesday through Saturday from 11:00 am - 5:00 pm 

Follow us on facebook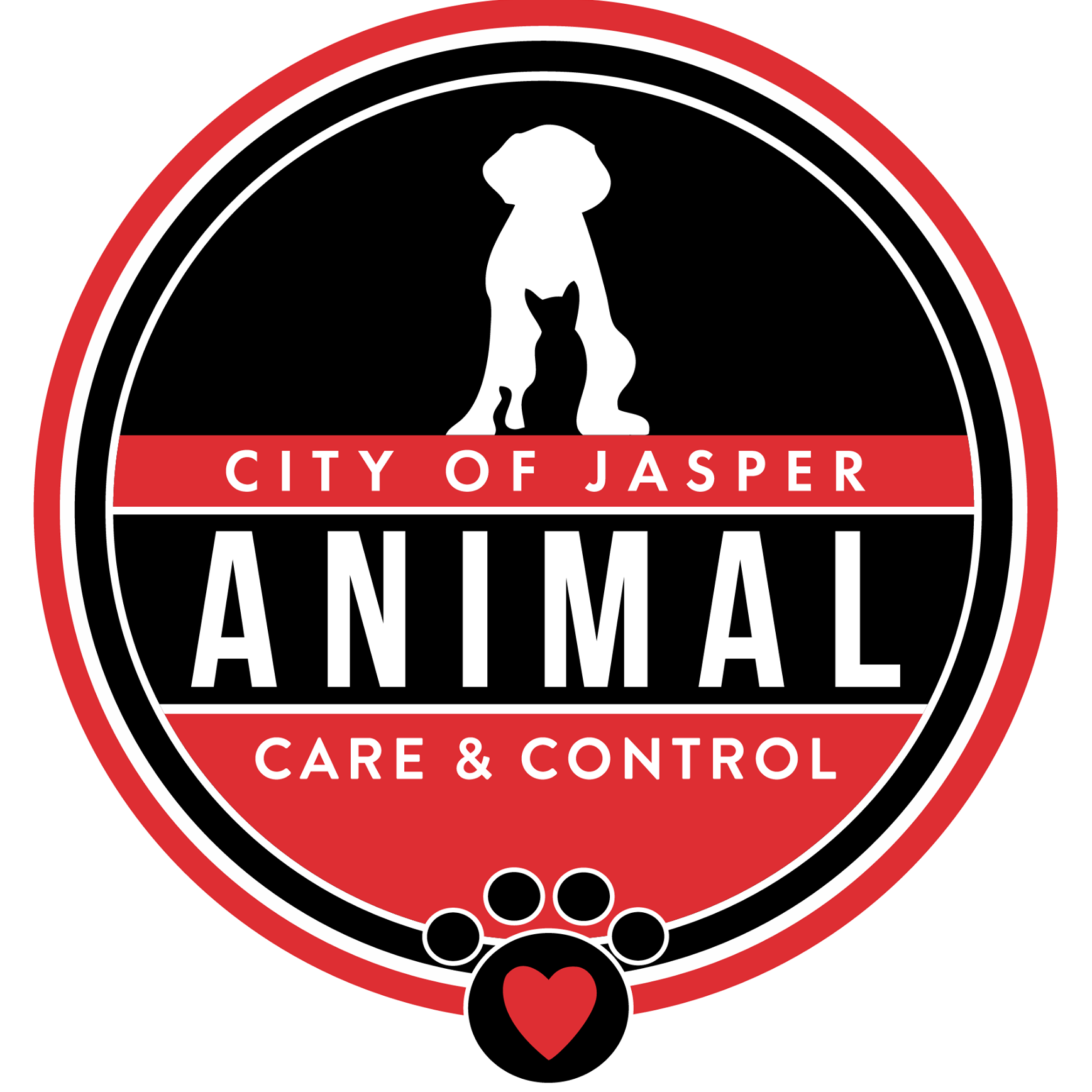 Shelter Manager

Lindsey Cross
205-221-6621
LCross@gbhs.org
For information on how to adopt or volunteer, call 205-221-6621.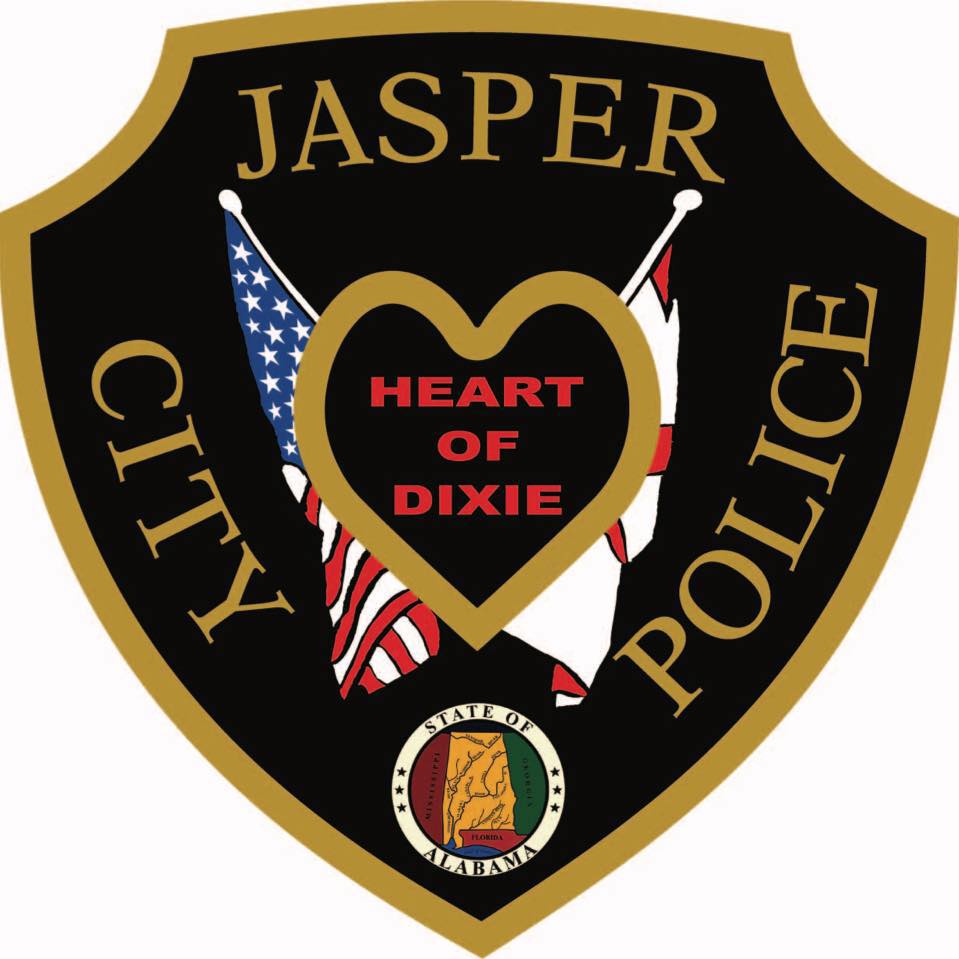 Animal Control Officer
Jasper Police Department
205-221-6790
Jasper Animal Care & Control Shelter