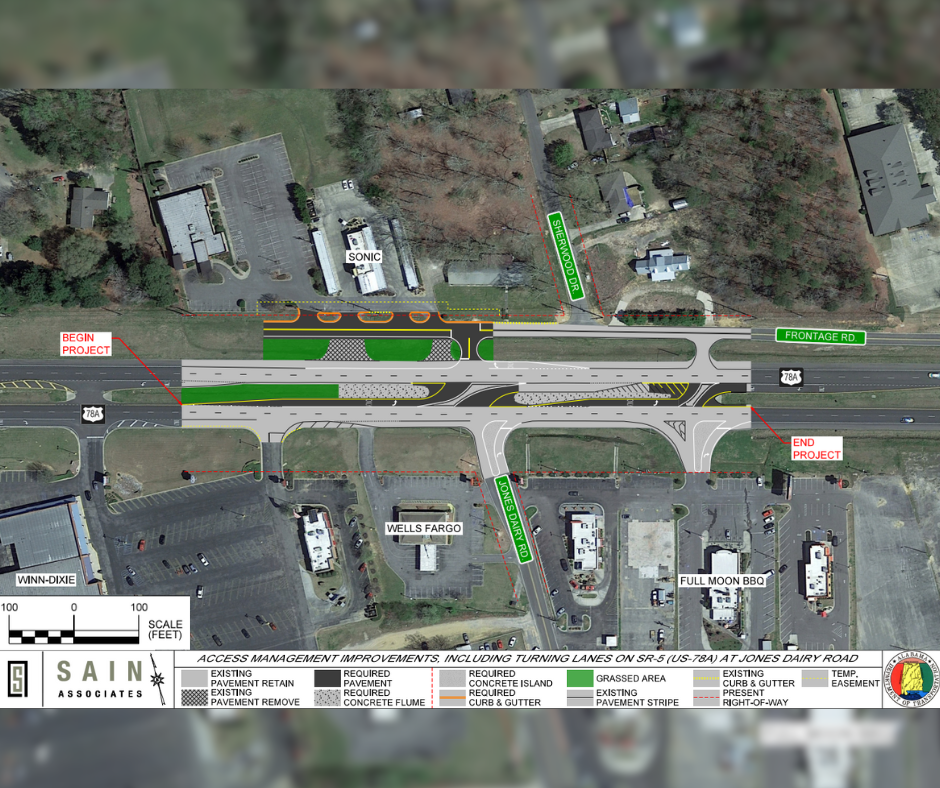 November 3, 2023 - Significant work in the median and turning lanes will begin Monday evening, November 6, 2023, to improve access management along a portion of SR 5/118/US 78, including turning lanes at Jones Dairy Road.

- The contract requires all work to be conducted (lane closures included) between 6 p.m. and 7 a.m., Monday through Friday.
- Daytime work will be allowable on weekends if needed.
- Single-lane closure will be utilized as much as possible.
- All milling will be done first, followed by concrete work, and finally paving.
- ALDOT estimates the completion of this project within 3-4 months.

This project was selected as part of the Alabama Transportation Rehabilitation and Improvement Program (ATRIP).