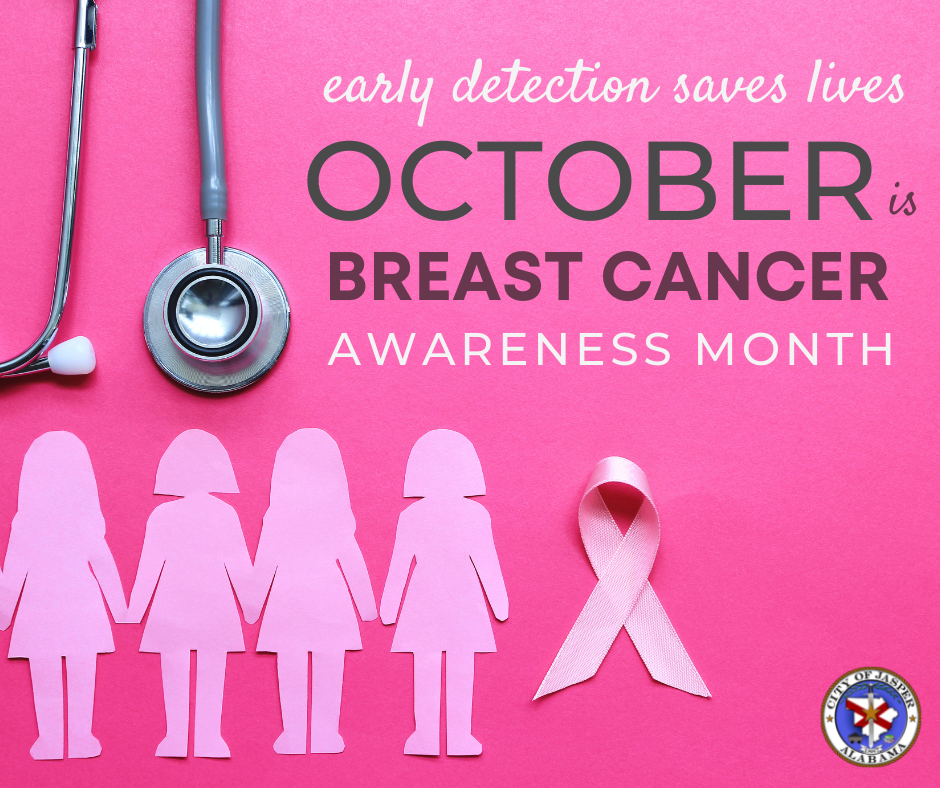 The Jasper City Council and Mayor O'Mary proclaimed the month of October as Breast Cancer Awareness month in Jasper at the September 21st council meeting. The proclamation reads:
WHEREAS, National Breast Cancer Awareness Month was founded in 1985 to promote mammography as the most effective weapon in the fight against breast cancer; and
WHEREAS, in 1993 the Breast Cancer Research Foundation was established with the pink ribbon as its symbol; and
WHEREAS, in 2009, Gwinna Boyd was diagnosed with Stage III breast cancer; following a double mastectomy, she began chemotherapy and radiation treatments; and
WHEREAS, in 2011, Gwinna organized the First Annual Cancer Survivors Award Luncheon fund raiser and donated all proceeds to the American Cancer Society; and
WHEREAS, in 2018, Walker County Hands of Hope, Incorporated, a non-profit organization, was formed to help with the needs of Walker Cancer Care patients; and      
WHEREAS, members of this valuable organization desire to partner with the city of Jasper to continue to make a difference in the lives of those affected by breast cancer.
NOW, THEREFORE, I, David P. O'Mary, Mayor of the city of Jasper, Alabama and on behalf of the Jasper City Council do hereby proclaim the month of October 2021, as
"Breast Cancer Awareness Month"
in our city and call upon all citizens to unite to increase awareness of breast cancer and to support those currently fighting this disease.