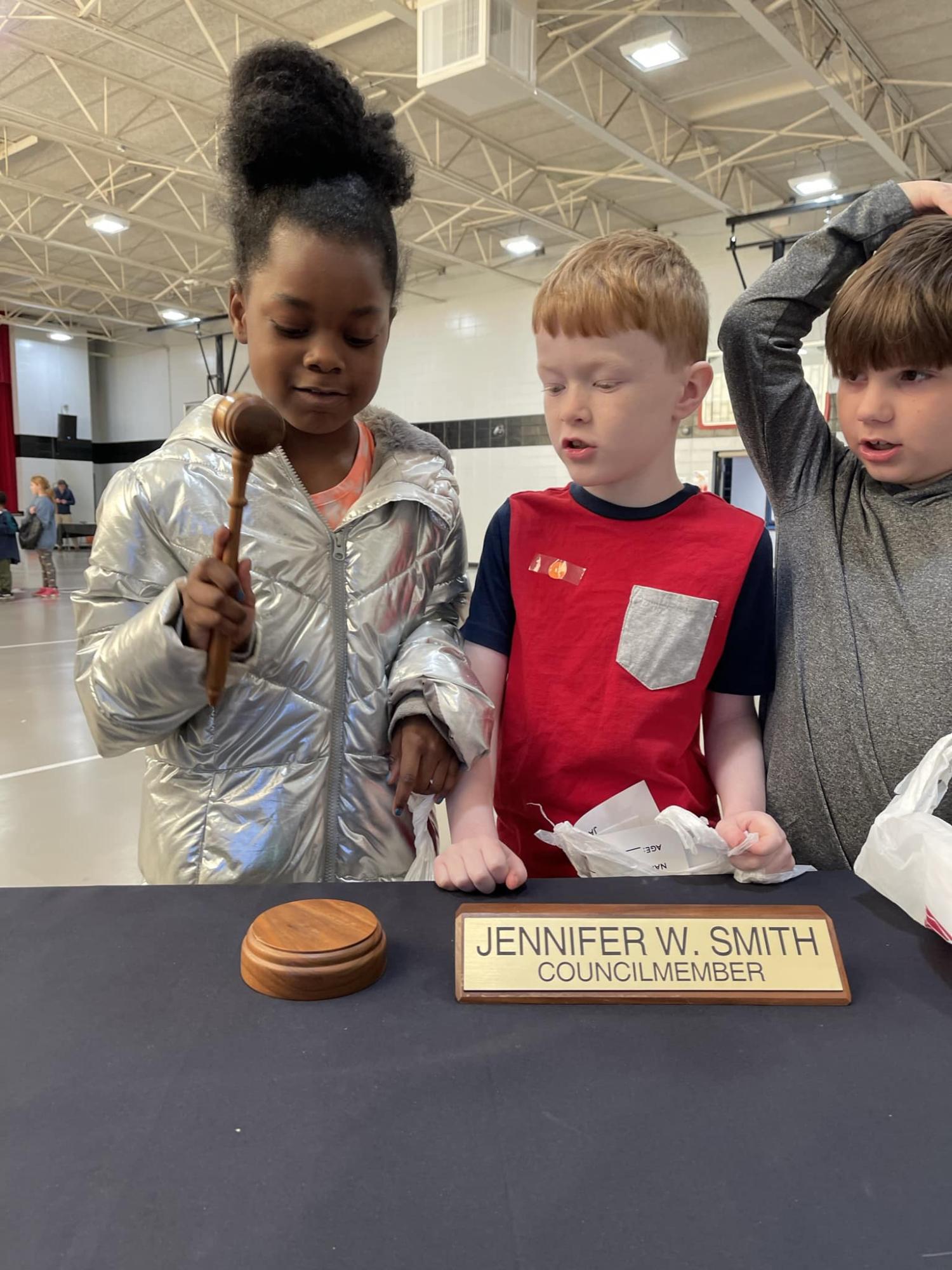 February 9, 2023 - Several representatives from the City of Jasper participated in Memorial Park's Community Worker Fair a couple of weeks ago, including our sanitation and police departments, among others. Jennifer Williams Smith participated to share her responsibilities as District 4 Councilmember and current Presiding Officer. She brought her gavel and official nameplate from her seat on the bench and shared "Your Municipality and You" handouts – a great resource from the Alabama League of Municipalities. She also gave out worksheets and crayons that had the city seal to color and several questions on the back for students to answer about what they learned. At this week's council meeting, Presiding Officer Smith shared a worksheet from Blake, age 8, and Councilmember Jenny Brown Short shared a worksheet from Jayde, age 8. Check out the February 7, 2023, meeting video to see Blake and Jayde's artwork shared and their questions answered (starts at 14 mins)!
https://www.jaspercity.com/agendas-and-minutes
Note: worksheets will be posted here as they are received, so check back!