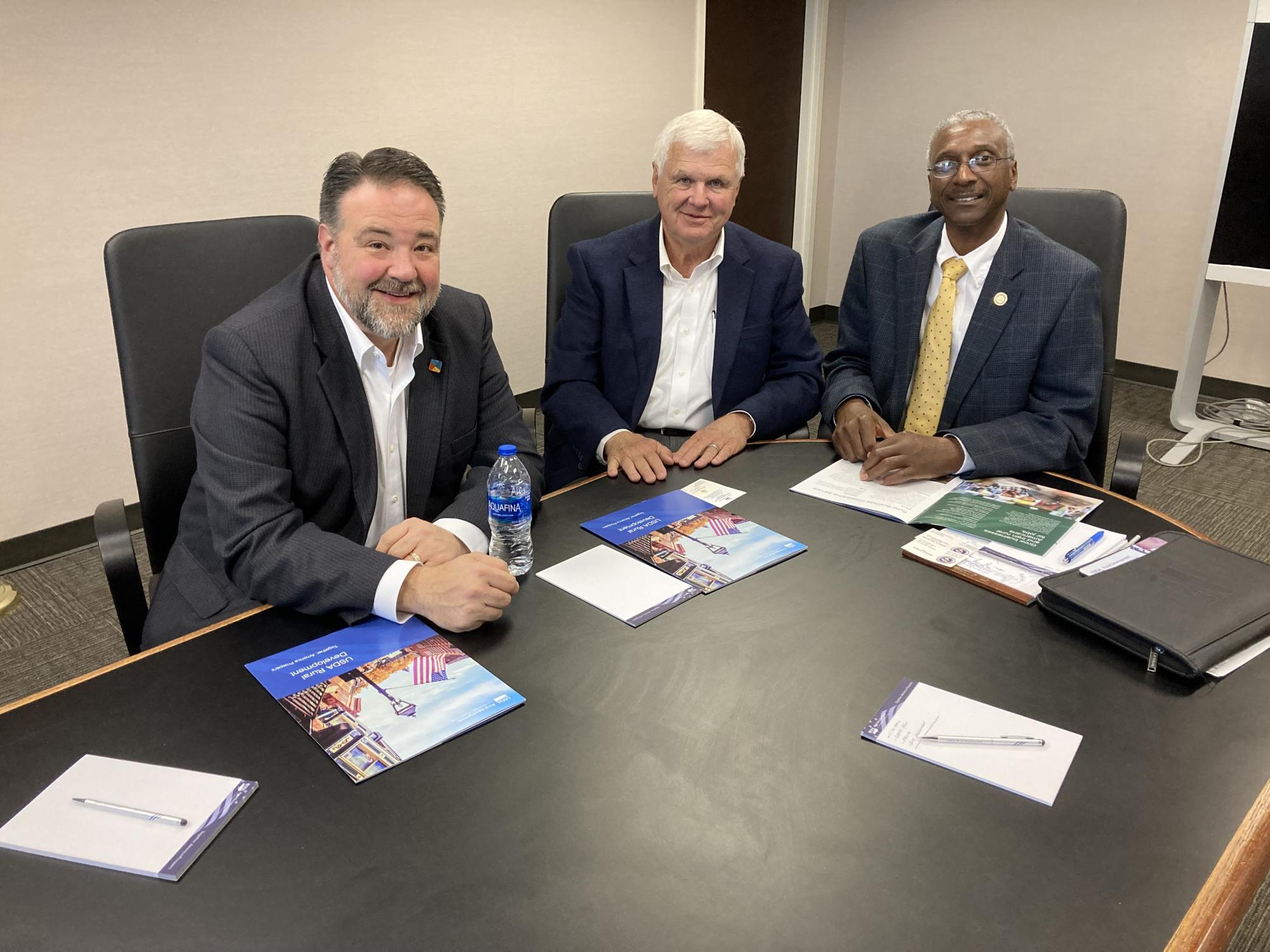 October 31, 2022 - Mayor O'Mary and City Planner Brent McCarver traveled to Montgomery last week to meet with several key decision-makers.
First, Mayor was invited to meet with USDA Rural Development State Director Nivory Gordon, Jr. (pictured on the right) and Public Information Officer Calvin Burroughs at the USDA offices. Mayor discussed rural housing and farm development as well as opportunities for educational programs for students as it relates to wildlife, horticulture, conservation, etc. - opportunities that may possibly relate to the planned sports complex in development.
Mayor and McCarver then met with Alabama Department of Economic and Community Affairs (ADECA) Director Kenneth Boswell and Deputy Director Elaine Fincannon to discuss infrastructure and to make a goodwill visit.
They finished the day meeting with Lt. Governor Will Ainsworth, Senior Advisor Connie Rowe, and Chief of Staff Jess Skaggs in Lt. Governor Ainsworth's office at the state house.
The trip to Montgomery was an opportunity to meet with several government officials to give them an update on Jasper's progress as well as plans for the future. Overall, a successful trip!