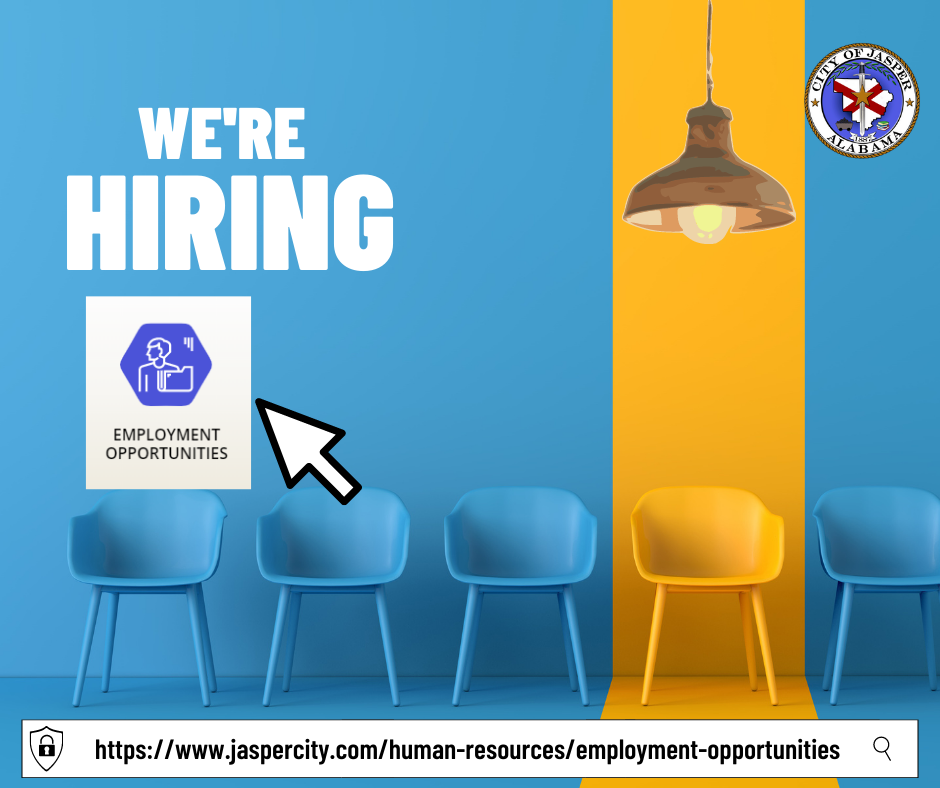 The Jasper Civil Service Board is currently accepting applications for the below positions. The deadline to apply for both positions is Monday, February 27, 2023, at 2:00 p.m.
Heavy Equipment Operator
Police Officer
All full-time positions are eligible for:
- Retirement Systems of Alabama
- Local Govt BCBS of Alabama Insurance: Medical & Dental
- Option for $20,000 life insurance
- 14 paid holidays
- Earned vacation and sick leave
Our current job openings can always be found at www.jaspercity.com under Employment Opportunities. Applications can be picked up in the basement of Jasper City Hall at 400 W 19th Street, Jasper, AL, or downloaded from our website. Join us!