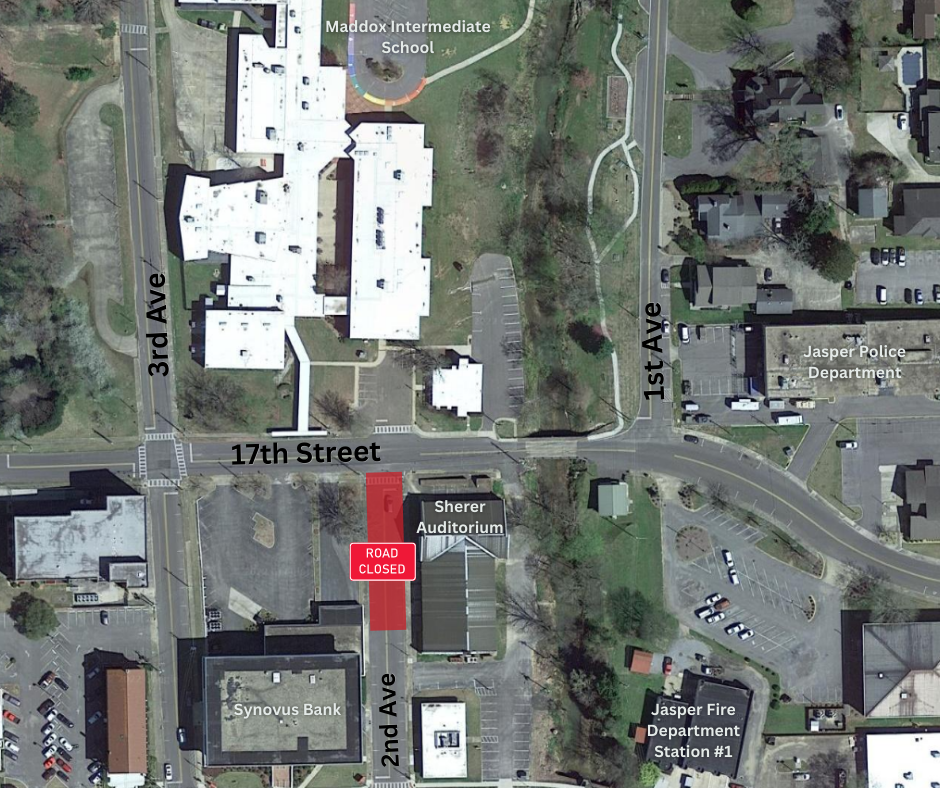 December 20, 2022 - At today's Jasper City Council meeting, the council adopted a resolution to approve and award the bid for the Sherer Auditorium renovation to Coston Construction, the lowest responsible bidder, for $6.9 million. The bid opening took place yesterday afternoon at City Hall with the assistance of CCR Architecture & Interiors.
Work will soon begin on the demolition of the outer façade and parts of the interior of the auditorium. In order to complete the demolition and renovation safely, the council also approved the closure of streets near Sherer Auditorium on an as-needed basis. At 6:00 am tomorrow, December 21, 2022, the Street Department will close a portion of 2nd Avenue which will remain closed during the demolition and for the foreseeable future. Access to the Synovus Bank drive-thru will not be affected. We will keep you updated throughout the process on any changes that may occur.
Renovating Sherer Auditorium to become the new City Hall is part of the four-point investment plan approved last year. Mayor O'Mary and the council are excited to move forward with this project!